Bon Jovi's "🙏🔛": The 🌟 of 🕊️ and 👫
💡
"Woah, we're halfway there, woah, livin' on a prayer. Take my hand, we'll make it, I swear. Woah, livin' on a prayer." — Bon Jovi, Livin' On A Prayer
Artist: Bon Jovi
Album: Slippery When Wet (1986)
Charted: 🇬🇧 4 🇺🇸 1
In the annals of rock music, few songs have resonated with audiences like Bon Jovi's iconic anthem "Livin' On A Prayer." This timeless classic encapsulates the indomitable spirit of perseverance and the strength found in unity. In this blog post, we delve into the poignant lyric: "Woah, we're halfway there, woah, livin' on a prayer. Take my hand, we'll make it, I swear. Woah, livin' on a prayer." These words inspire us to navigate life's challenges with hope, resilience, and the unwavering support of those we hold dear.
The Power of Community
The opening lines, "Woah, we're halfway there, woah, livin' on a prayer," resonate deeply as a reminder of the collective resilience that can carry us through difficult times. Bon Jovi's lyrics highlight the significance of leaning on one another, drawing strength from the support and love of our community. It's a call to unite, recognizing that together, we can find solace, overcome adversity, and keep pushing forward.
The Promise of Companionship
"Take my hand, we'll make it, I swear," reflects the unwavering commitment to support one another. These words exemplify the power of companionship, assuring us that we're not alone in our struggles. Bon Jovi's lyric is a poignant reminder that when faced with hardships, reaching out and holding onto each other's hands can help us weather the storm and find the strength to persevere.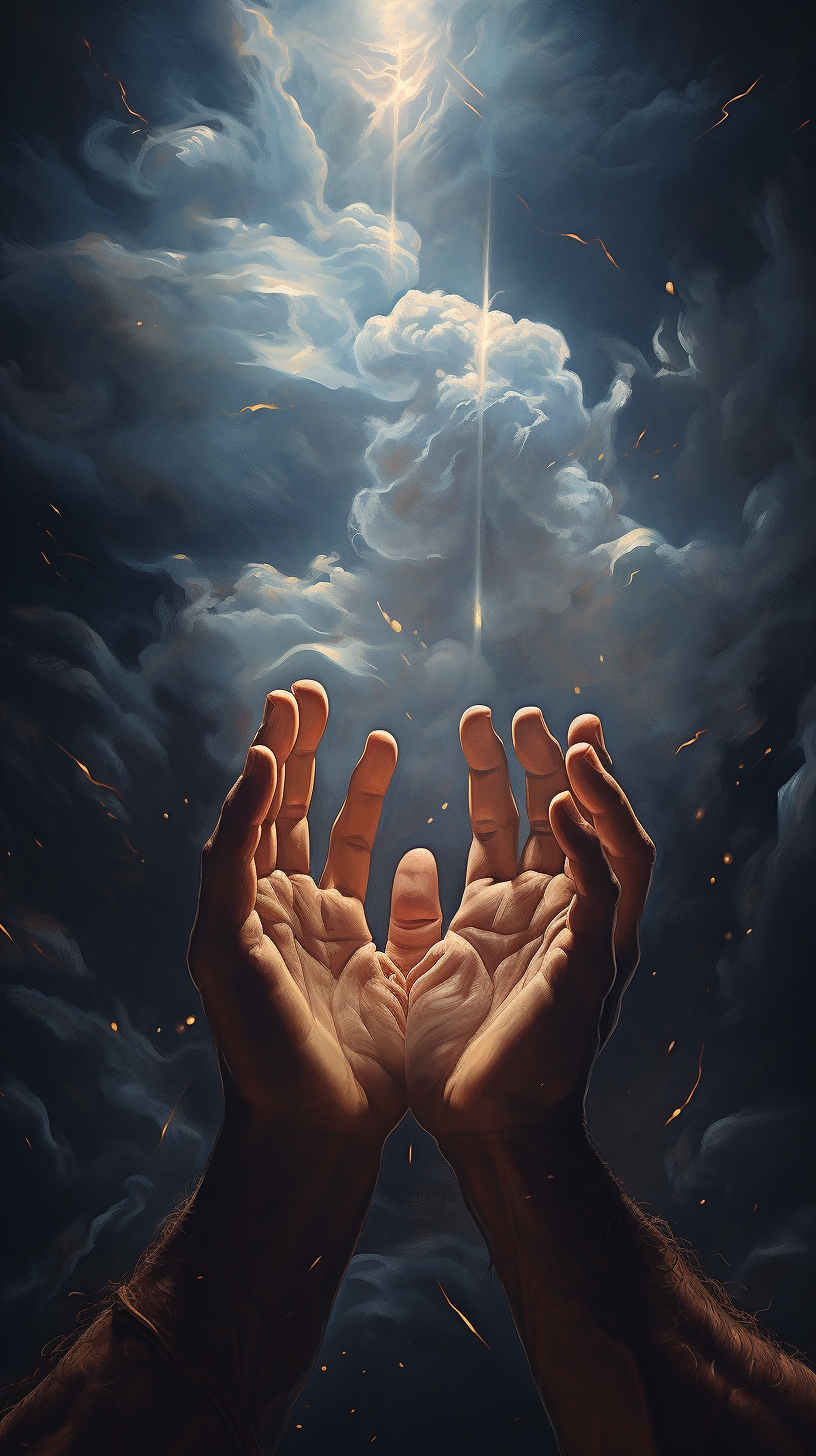 The Triumph of Hope
"Livin' On A Prayer" speaks to the human spirit's ability to find hope in even the most challenging circumstances. The lyric captures the essence of embracing the present moment, recognizing the challenges ahead, and maintaining an unwavering belief in the possibility of a brighter future. It serves as a testament to the triumph of hope, inspiring us to hold onto our dreams and persevere against all odds.
A Universal Anthem
The enduring appeal of "Livin' On A Prayer" lies in its universal message. It resonates with people from all walks of life, transcending boundaries of age, background, and experience. The song serves as a unifying anthem, reminding us of our shared struggles, triumphs, and the power of collective resilience. It stands as a testament to the indomitable human spirit and the capacity to find strength and purpose in challenging times.
Bon Jovi's "Livin' On A Prayer" is an anthem that continues to inspire and uplift listeners across generations. Its lyrics, infused with hope, resilience, and the power of togetherness, serve as a rallying cry for the human spirit's unwavering determination.
So, the next time you hear "Livin' On A Prayer," let it remind you to hold onto hope, cherish the support of your loved ones, and embrace the strength found in unity. Together, we can overcome any obstacle and keep pushing forward, hand in hand, living on a prayer.
💼
Content generated by AI on this site is a creative interpretation and for informational and entertainment purposes only;
see our Legals for details
.
💬 Dig Deeper—Join the Discussion Below
As you explore the depths of the music, we invite you to share your thoughts or, as a kickstarter, consider one of these questions.
Connecting With The Music:

How does the song resonate with your personal experiences, and how do these connections alter your interpretation of the lyrics?

Visualizing Lyrics:

In comparing the AI-generated visuals and the lyrics, where do you see harmony or dissonance, and what does this reveal about the song's subtext?

Beyond Borders:

How does the song transcend cultural, social, or geographical boundaries, and in what ways does it reflect specific cultural experiences or identities?

Exploring Themes:

What overarching themes do you extract from the song, and how do these themes mirror or challenge societal norms and beliefs?

Songs and Stories:

If this song was the soundtrack to a story or an event, what would that narrative look like and why?
Community Guidelines
🔗 Read the full Community Guidelines
😊🤝🎶 Be kind, be respectful. Remember, everyone's here for the love of music and AI. Let's keep the vibe positive.

🚫🗑️📣 No spamming, no offensive behavior. Let's keep our conversations meaningful and our community clean.

🗣️💬⛔ Express yourself, but remember, all types of harassment and hate speech have no place in our community.