The Beatles' "💕": A 🕰️🎶 of 🌍🤝
🎶
"All you need is love, love, Love is all you need." — The Beatles, All You Need Is Love
Artist: The Beatles
Album: Yellow Submarine (1967)
Charted: 🇬🇧 1 🇺🇸 1
The Beatles' iconic song "All You Need Is Love" has become a timeless anthem that transcends generations with its message of unity, compassion, and the power of love. The song's simple yet profound lyric, "All you need is love, love, Love is all you need," has left an indelible mark on the collective consciousness of humanity. In this blog post, we delve into the thought-provoking theme of the song and its message on the enduring power of love to connect, heal, and bring hope to the world.
A Message of Unity
"All You Need Is Love" embodies a universal message of unity and inclusivity. The Beatles' lyric transcends cultural and geographical boundaries, calling for a shared understanding that love is the unifying force that can bridge divides and bring people together in harmony. It serves as a timeless reminder of our shared humanity and the need to come together to create a better world.
The Transformative Power of Love
The song's lyric, "Love is all you need", speaks to the transformative power of love. The Beatles' message celebrates the capacity of love to heal wounds, uplift spirits, and inspire positive change. It reminds us that love has the ability to soften hearts and break down barriers, fostering a sense of compassion and understanding.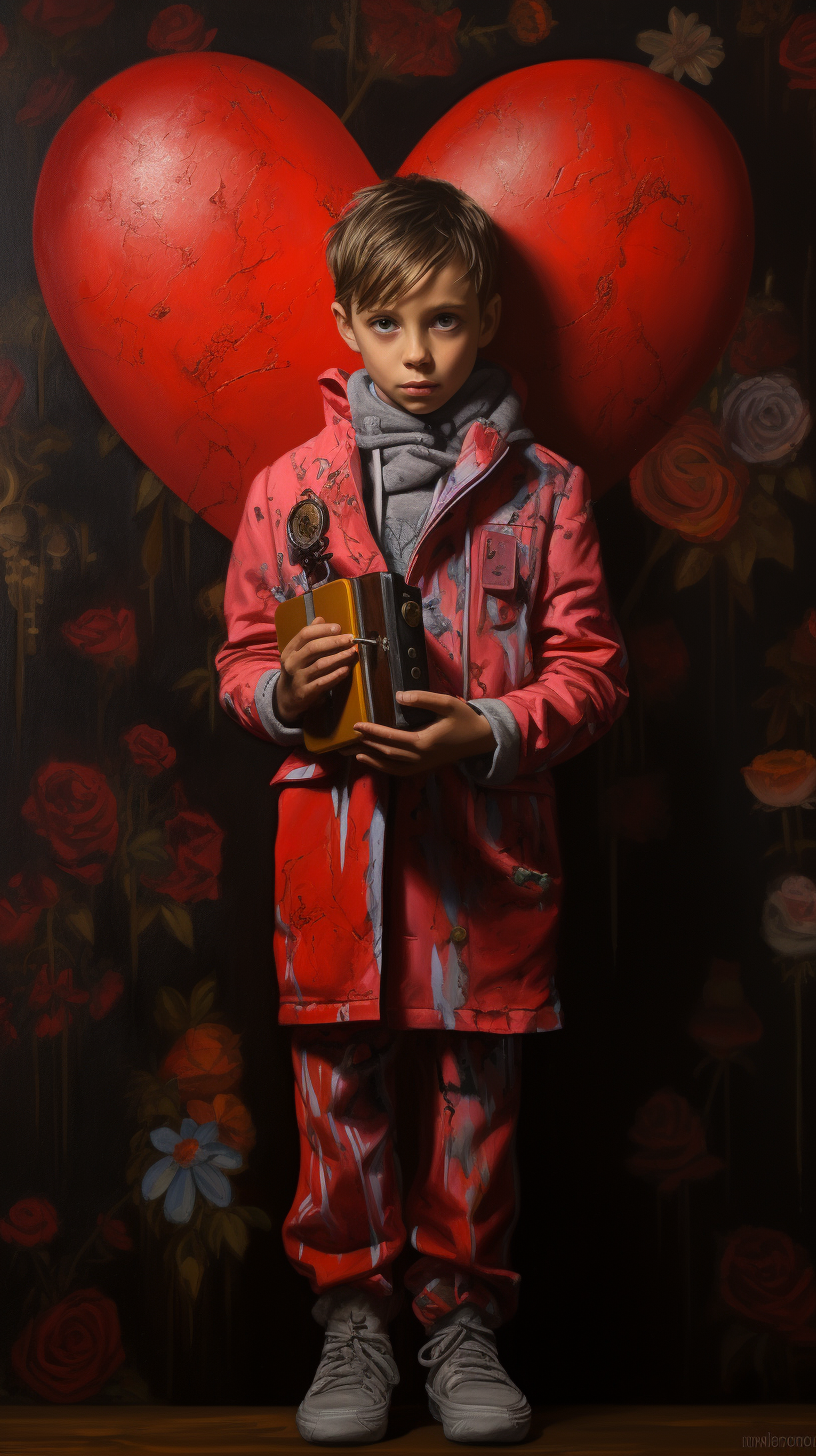 A Call for Compassion
"All You Need Is Love" serves as a call for compassion in a world that can often seem divided and indifferent. The Beatles' lyric encourages us to embrace empathy, kindness, and care for one another. It emphasizes that love is not a mere emotion but an action that requires empathy and understanding towards others.
Love as a Guiding Principle
The song's lyric reinforces the idea that love should be the guiding principle in how we interact with one another and how we navigate life's challenges. The Beatles' message highlights the importance of choosing love over hate, understanding over judgment, and cooperation over conflict.
Enduring Relevance
"All You Need Is Love" continues to resonate with audiences worldwide, maintaining its relevance through decades. The song's timeless message remains a beacon of hope, reminding us of the innate capacity for love that resides within each of us. Its enduring appeal reflects the universal desire for a more compassionate and loving world.
A Catalyst for Positive Change
Beyond its musical brilliance, "All You Need Is Love" has served as a catalyst for positive change and activism. The Beatles' song inspired movements promoting peace, love, and social justice, cementing its place in history as a powerful anthem for a better world.
The Beatles' "All You Need Is Love" is an enduring anthem that celebrates the unifying and transformative power of love. Its lyric, "All you need is love, love, Love is all you need", serves as a timeless reminder of our shared humanity, the importance of compassion, and the enduring hope for a more loving world.
So, the next time you hear "All You Need Is Love," let it serve as a reminder to embrace love as a guiding principle in our lives, cultivate empathy and understanding, and work collectively to create a world filled with compassion and unity.
💼
Content generated by AI on this site is a creative interpretation and for informational and entertainment purposes only;
see our Legals for details
.
💬 Dig Deeper—Jump into the discussion below
Music takes us on a journey—to places, people, feelings, and memories. It transcends borders, leads to spiritual awakenings, excites and soothes us, marks our celebrations and milestones, lulls us to sleep, and in some instances, even brings us to war.
As you explore the visual and textual interpretation of lyrics, we invite you to share your thoughts or consider one of these questions.
Connecting With The Music:

How does the song resonate with your personal experiences, when and where did you first hear them, and how do these connections alter your interpretation of the lyrics?

Visualizing Lyrics:

Are the images similar to what you imagined? Compare the AI-generated visuals with yours do you see harmony or dissonance, and what does this reveal about the song's subtext?

Beyond Borders:

We know that music has the power to transcend cultural, social, and geographical boundaries, but we want to hear from you about how it reflects specific cultural experiences or identities.

Exploring Themes:

What overarching themes do you extract from the song, and how do these themes mirror or challenge societal norms and beliefs?

Songs and Stories:

If this song was the soundtrack to a story or an event, what would it (the narrative) look like and why? Can we learn from it? Is it healing, empowering, or uniting?
Community Guidelines
🔗 Read the full Community Guidelines
😊🤝🎶 Be kind, be respectful. Remember, everyone's here for the love of music and AI. Let's keep the vibe positive.

🚫🗑️📣 No spamming, no offensive behavior. Let's keep our conversations meaningful and our community clean.

🗣️💬⛔ Express yourself, but remember, all types of harassment and hate speech have no place in our community.