When an iconic tune about defiance becomes an equally iconic munchies craving.
🎵
This blog post is a parody. No poppadoms were harmed in the crafting of this spicy narrative.
The Material Girl has always been a master at shaking things up, but what if, amidst her legendary songbook, there hid a crunchy ode to... Indian appetizers?
Let's dive into a world where Madonna's "Papa Don't Preach" becomes a crunchy serenade for the delightful "Poppadom Peach."
Artist: Madonna
Song: Papa Don't Preach
Album: True Blue (1986)
Charted: 🇬🇧 1 🇺🇸 1
Misheard Lyric: Poppadom peach
Correct Lyric: Papa don't preach
---
From Heartfelt Plea to Exotic Treat: A Culinary Dive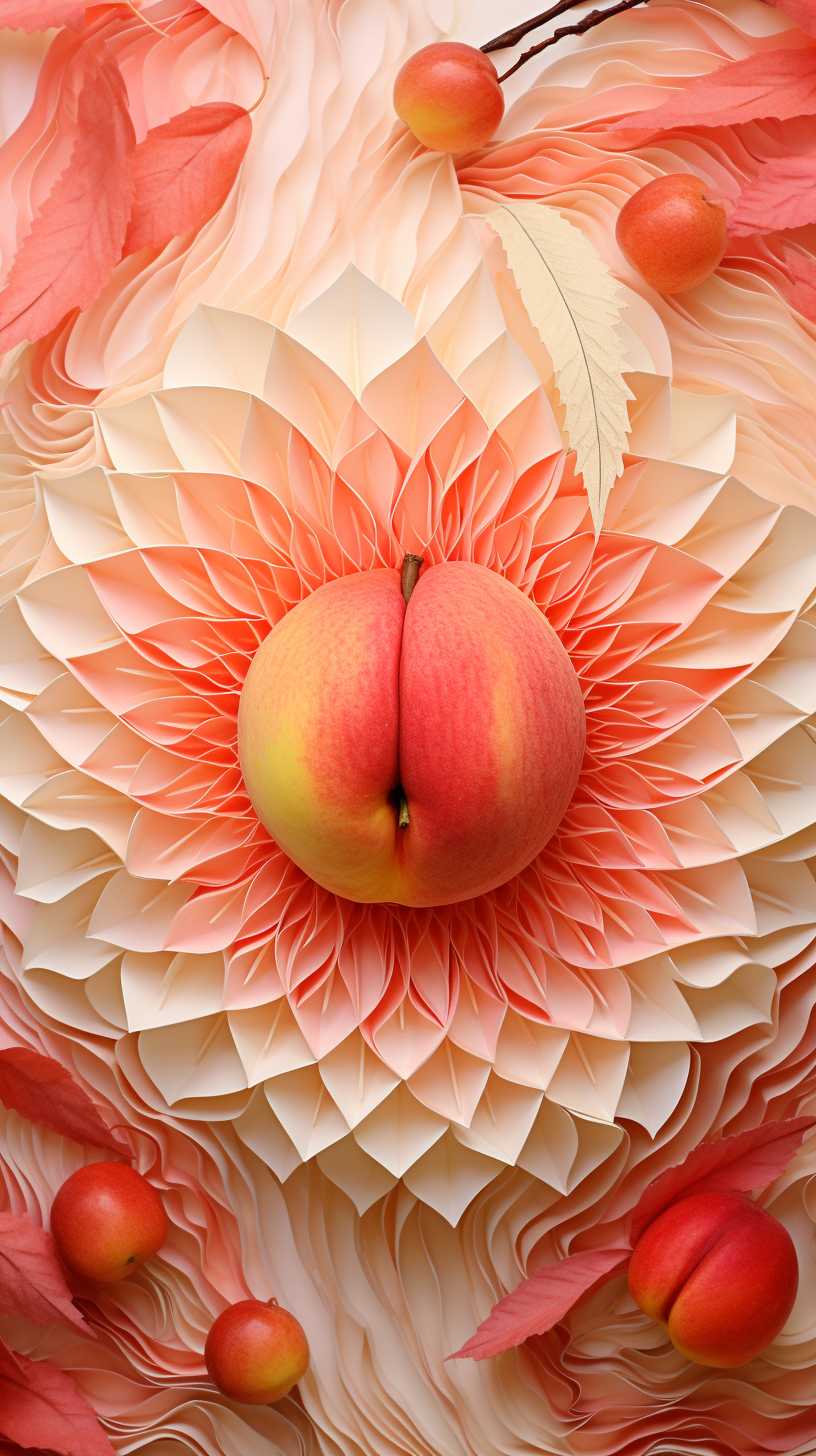 Imagine a world where Madonna isn't singing about an unexpected pregnancy and challenging societal norms but is instead describing the glorious collision of flavors in a poppadom topped with peach chutney. A snack so good it deserved its own song.
Verse:
"I was always your little girl, but I've made up my mind, I'm keeping my poppadom..." Our diva begins by reminiscing about childhood snacking habits, deciding to stick to her traditional yet innovative snack.
Chorus:
"Poppadom peach, I'm in trouble deep. Poppadom peach, I've been losing sleep." Clearly, this snack is keeping her up—it's just too tasty! The poppadom's crunchiness, combined with the sweet and tangy peach chutney, is driving her wild.
Chewing on these misheard lyrics, let's take a gastronomic journey:
The Reinvented Music Video: Swap out the gritty streets for a bustling Indian bazaar. Madonna, draped in a sari, dances energetically among the food stalls, every so often stopping to munch on a poppadom topped with peach chutney.
Album Redesign: Picture Madonna on the cover, not with her iconic look but adorned in traditional Indian jewelry, holding up a plate of poppadoms with a mischievous glint in her eyes.
The Live Tour: Mid-concert, the aroma of freshly roasted poppadoms fills the arena. As the familiar tune starts, street vendors walk the aisles, handing out the delightful snack to eager fans.
---
Madonna's original "Papa Don't Preach" was a groundbreaking song that addressed controversial issues head-on, with the Queen of Pop showcasing the challenges faced by a young woman deciding to keep her baby. However, our crunchy and fruity reinterpretation offers a lighter take, transforming a confrontational anthem into a delicious culinary celebration.
While the impact of the original song is unquestionable, it's amusing to think of Madonna pioneering a flavor revolution with equal zeal. After all, when it comes to breaking barriers, why limit ourselves to just societal norms?
So, the next time you're at an Indian restaurant, maybe ask for a side of peach chutney with your poppadom. It might just be the next big thing, all thanks to a misheard lyric!
Up Next:
Did Maroon 5 really sing about "Sunday morning, rain is falling, steal some covers, share some skin, and toast and bacon"? A breakfast ballad explored!
💼
Content generated by AI on this site is a creative interpretation and for informational and entertainment purposes only;
see our Legals for details
.
💬 Dig Deeper—Jump into the discussion below
Music takes us on a journey—to places, people, feelings, and memories. It transcends borders, leads to spiritual awakenings, excites and soothes us, marks our celebrations and milestones, lulls us to sleep, and in some instances, even brings us to war.
As you explore the visual and textual interpretation of lyrics, we invite you to share your thoughts or consider one of these questions.
Connecting With The Music:

How does the song resonate with your personal experiences, when and where did you first hear them, and how do these connections alter your interpretation of the lyrics?

Visualizing Lyrics:

Are the images similar to what you imagined? Compare the AI-generated visuals with yours do you see harmony or dissonance, and what does this reveal about the song's subtext?

Beyond Borders:

We know that music has the power to transcend cultural, social, and geographical boundaries, but we want to hear from you about how it reflects specific cultural experiences or identities.

Exploring Themes:

What overarching themes do you extract from the song, and how do these themes mirror or challenge societal norms and beliefs?

Songs and Stories:

If this song was the soundtrack to a story or an event, what would it (the narrative) look like and why? Can we learn from it? Is it healing, empowering, or uniting?
Community Guidelines
🔗 Read the full Community Guidelines
😊🤝🎶 Be kind, be respectful. Remember, everyone's here for the love of music and AI. Let's keep the vibe positive.

🚫🗑️📣 No spamming, no offensive behavior. Let's keep our conversations meaningful and our community clean.

🗣️💬⛔ Express yourself, but remember, all types of harassment and hate speech have no place in our community.